| | |
| --- | --- |
| FIRM NEWS | Winter 2016 E-Newsletter |
Montfort, Healy, McGuire & Salley Successfully defends an Insurance Adjuster in federal court against a § 1983 Claim
Recently, James M. Murphy of Montfort, Healy, McGuire & Salley LLP successfully represented an insurance adjuster in a case that was commenced in the United States District Court for the Eastern District. The client was a defendant in a claim that arose as a result of alleged false arrest and malicious prosecution. READ MORE »
Montfort, Healy, McGuire & Salley Secure Victory for Design Architect at the Appellate Division, Second Department
Partners Donald S. Neumann, Jr. and Michael A. Baranowicz of Montfort, Healy, McGuire & Salley recently secured a victory in the Appellate Division, Second Judicial Department, for a design architect who was hired for a church building project in Queens. The project entailed demolishing a pre-existing building and constructing a new two story building on the site. Part of the construction plans also included an excavation that extended to the adjacent property. READ MORE »
Montfort, Healy, McGuire & Salley Recently Won Appeal Based on the Doctrine of Res Judicata
In a recent case, Donald S. Neumann, Jr. of Montfort, Healy, McGuire & Salley successfully represented a client at the Appellate Division, Second Department. The appeal concerned recovery of damages in a personal injury action, as ordered by the Supreme Court. Mr. Neumann represented the defendant/respondent for whom he secured judgment on the grounds of res judicata. READ MORE »
Appellate Division Holds that Liability May be Imposed on the City for Negligence in Hiring an Officer with Violent Propensities

Generally, when an off-duty police officer commits a crime outside the scope of his employment, it has been long held in New York that his employer cannot be held liable. However, a plaintiff recently raised a question to the New York Appellate Division, 1st Department concerning whether the city was liable for the death of the officer's girlfriend, whom he killed. The plaintiff alleged that the City was negligent in hiring, retaining and supervising the officer because they had prior notice regarding his violent propensities. READ MORE »
New York Appellate Division 1st Department Rules on Discovery of Facebook Posts

A recent case heard by the Appellate Division 1st Department reiterated the New York discovery rules as applied to social media. The case concerned a woman who was injured at her friend's home during a horseback ride. She claimed that the injury resulted from her friend's and his employees' negligence in failing to properly tack up the saddle and maintain and inspect the equipment. As a result of the alleged negligence, she fell off the horse and claimed to have suffered a number of injuries including traumatic brain injury and spinal injuries, which caused her a number of cognitive defects that impacted her daily life. In addition to claiming memory loss, she also claimed that the injuries she suffered caused her to be socially isolated.READ MORE »
For more information about these cases or the firm's insurance defense representation, contact Donald Neumann, Managing Partner, at donald_neumann@mhms-law.com or at (516)747-4082.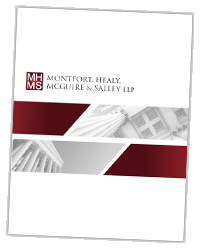 New York Attorney Advertising: This website is designed for general information only. The information presented in this site should not be construed to be formal legal advice nor the formation of a lawyer/client relationship. Prior results do not guarantee a similar outcome. Downstate New York Defense Attorney Garden City, Long Island.
© Copyright 2016 by Montfort, Healy, McGuire & Salley LLP. All rights reserved. Disclaimer
This email is designed and developed by The Public Relations and Marketing Group.