| | |
| --- | --- |
| FIRM NEWS | Summer 2017 E-Newsletter |
Montfort, Healy Successfully Dismisses Complaint on Appeal

Montfort, Healy was successful in the appeal of a 2016 Queens County Supreme Court decision. The case involved a 2007 motor vehicle accident that injured one plaintiff and led to the death of another. The action was commenced in August 2010, and the defendant was properly served in December of that year. Following service, the defendant did not answer or appear in the action. The plaintiffs did not seek a default judgment.

In July 2015, the defendant moved, pursuant to CPLR 3215(c), to dismiss the complaint as abandoned. The Queens County Supreme Court denied the defendant's motion in December of that year on the ground that CPLR 321(c) had imposed an automatic stay due to the death of the plaintiffs' attorney in May 2015.

When a new attorney for the plaintiffs appeared in the action, the defendant served an answer and moved to reargue and renew the prior motion for dismissal under CPRL 3215(c). After granting leave to renew and reargue, the Supreme Court issued an order on June 20, 2016 adhering to its determination in the original order.

In reviewing that order under CPLR 3215(c), the Second Department recognized that "[i]f the plaintiff fails to take proceedings for the entry of judgment within one year after the default, the court shall not enter judgment but shall dismiss the complaint as abandoned . . . unless sufficient cause is shown why the complaint should not be dismissed" (see Wells Fargo Bank, N.A. v Bonanno, 146 AD3d 844; Pipinias v J. Sackaris & Sons, Inc., 116 AD3d 749).

The Second Department held that the plaintiffs did not offer a reasonable excuse for their failure to enter a default judgment. While the death of the plaintiff's former attorney may possibly have been a reasonable excuse, it was not a persuasive argument in this case because the attorney died almost three-and-a-half years after the one-year statutory period within which to seek a default judgment had elapsed.

The plaintiff also contended that, because the defendant served an answer after his original motion was denied, he waived his rights to seek dismissal under CPLR 3215(c). Relying on prior cases directly on point, the Second Department found the argument to be unavailing. The Second Department concluded that upon reargument and renewal, the Supreme Court should have granted the defendant's motion to dismiss the complaint as abandoned pursuant to CPLR 3215(c).

To read the full court decision, click here.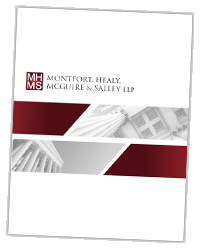 New York Attorney Advertising: This e-newsletter is designed for general information only. The information presented in this e-newsletter should not be construed to be formal legal advice nor the formation of a lawyer/client relationship. Prior results do not guarantee a similar outcome. Downstate New York Defense Attorney Garden City, Long Island.
© 2017 by Montfort, Healy, McGuire & Salley LLP. All rights reserved. Disclaimer
This e-newsletter is designed and developed by PR4Lawyers.