| | |
| --- | --- |
| LEGAL NEWS | Spring 2017 E-Newsletter |
Fraudulent Insurance Claims Revealed by Social Media

When defending against insurance claims in 2017, there are various forms of technology available to discover fraudulent claims. Through data analytics, internet-enabled automobiles, wearables and other forms of technology, insurance providers are able to discover when a claim is fraudulent. But what investigators are now starting to discover is that a claimant's social media account could be the first place to start. Through a thorough investigation, a defendant can find valuable information to the defense of a claim. Recently, several claims have highlighted this fact.

An example of the value of social media was displayed with a claimant reporting to his insurance company that he had crashed his 2012 Corvette Stingray while exiting an Arizona freeway. The insurance company paid $61,465 for the loss of the Corvette. Research into the crash of the Corvette lead investigators to a YouTube video of the Corvette drag racing at a motorsports park. The video revealed the claimant racing the vehicle and subsequently losing control of the car and crashing into the concrete barrier. The entire crash was captured on a Go-Pro video which was attached to the car at the time of the crash. The policy did not cover damage to the car if it was involved in racing. The claimant later admitted to making the false claim and was forced to pay the entire amount of restitution back to the insurance company. The claimant was also sentenced to two years of supervised probation.

Another video posted on YouTube revealed another claimant's fraudulent claim of a debilitating work-related injury to his arm. The veteran of the Port Authority Police Department claimed that due to a work accident, he was suffering from excruciating pain in his right arm, and a loss of mobility. He was subsequently classified as injured on duty and was given full pay for nearly two years. During this time, the officer applied and received short term disability payments from an insurer. An investigation into the officer exposed a YouTube video in which the officer was shown as a lead singer of a Brooklyn based "punk rock" group. In the video, the officer was seen moving his arm in a violent back and forth manner that was inconsistent with his claim. After showing the video to the officer, he plead guilty to fraud and was sentenced to probation.

Facebook has also been a valuable source of discovering fraudulent insurance claims. For instance, an Arizona newlywed collected $26,500 after claiming that she had lost her wedding ring while swimming in the ocean. The husband also claimed to lose his wedding ring at a later date, which peaked the interest of an investigator as to the two claims. A quick view of the wife's Facebook page showed that she was wearing the ring that she had claimed to lose. The woman was charged and received probation. She was also required to pay back the insurance company for the claim.

Another Facebook discovery was made after a California corrections officer filed a claim for disability insurance benefits. Just 2 days after his claim, he participated in a bicycle race. A video of the race taken from his helmet was uploaded to his Facebook page, and standings of the race revealed it was in fact him. The officer was sentenced to 45 days in jail, and was required to pay $5,000 in restitution to the department.

When defending insurance claims, it is important to conduct a thorough investigation and to fully utilize the discovery process. Insurance companies, businesses, and individuals often seek the counsel of Montfort, Healy, McGuire & Salley LLP, when involved in an insurance coverage dispute. Our firm assists clients dealing with issues related to car accidents, medical malpractice, premises liability, personal injury, and municipal liability. For answers concerning questionable, fraudulent, or bad faith insurance policy claims, contact us by filling our form here.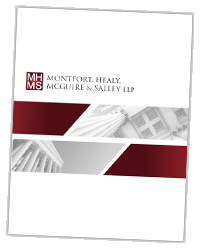 New York Attorney Advertising: This website is designed for general information only. The information presented in this site should not be construed to be formal legal advice nor the formation of a lawyer/client relationship. Prior results do not guarantee a similar outcome. Downstate New York Defense Attorney Garden City, Long Island.
© 2017 by Montfort, Healy, McGuire & Salley LLP. All rights reserved. Disclaimer
This email is designed and developed by The Public Relations and Marketing Group.