| | |
| --- | --- |
| LEGAL NEWS | June 2015 E-Newsletter |
Venue in case against Suffolk County School District is changed to Kings County

Xhika v Rocky Point Union Free School Dist.,2014-02684, 2015 WL 444562 [2d Dept Feb. 4, 2015]

CPLR 504, in part, requires that the venue for all trials against school districts take place in the county in which the school district is located. Courts have further noted that CPLR 504 not only applies to school districts, but also to counties, cities, towns, and villages. The statute's purpose is to safeguard municipal entities from the inconveniences that result if venue could be placed in another county. However, despite the strict statutory language, courts have held that a venue may, in fact, be changed upon a showing of special circumstances.

What constitutes a special circumstance? Recently the Appellate Division, Second Judicial Department reversed a lower court's order which denied a plaintiff's motion, pursuant to CPLR 501(3), for a change of venue. In an action against a school district seeking damages for personal injury, the plaintiff moved to change of venue from Suffolk County to Kings County. While the Supreme Court denied the plaintiff's motion, the Appellate Division, Second Judicial Department determined that the plaintiff established that "the convenience of material witnesses and the ends of justice" outweighed the school district's inconvenience.

More simply put, the plaintiff was able to establish, via affirmations and affidavits, that each of its prospective witnesses would be inconvenienced by venue in Suffolk County. Plaintiff's witnesses included two Kings County-based physicians, and one Kings County resident, who was an eyewitness to the underlying incident. Notably, the school district did not assert that any of its employees were witnesses to underlying incident.

Because the School District failed to establish that its witnesses would be inconvenienced by a change of venue, and because plaintiff established that its material witnesses would be inconvenienced by venue in Suffolk County, a special circumstance existed. Accordingly, the Appellate Division, Second Judicial Department determined that the Supreme Court erred in its discretion in denying the plaintiff's motion to change the venue of the action, pursuant to CPLR 510 (3).

Click here to read the court's full decision.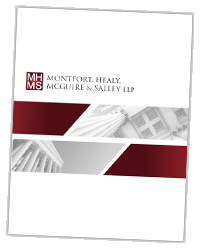 New York Attorney Advertising: This website is designed for general information only. The information presented in this site should not be construed to be formal legal advice nor the formation of a lawyer/client relationship. Prior results do not guarantee a similar outcome. Downstate New York Defense Attorney Garden City, Long Island.
© Copyright 2015 by Montfort, Healy, McGuire & Salley LLP. All rights reserved. Disclaimer
This email is designed and developed by The Public Relations and Marketing Group.