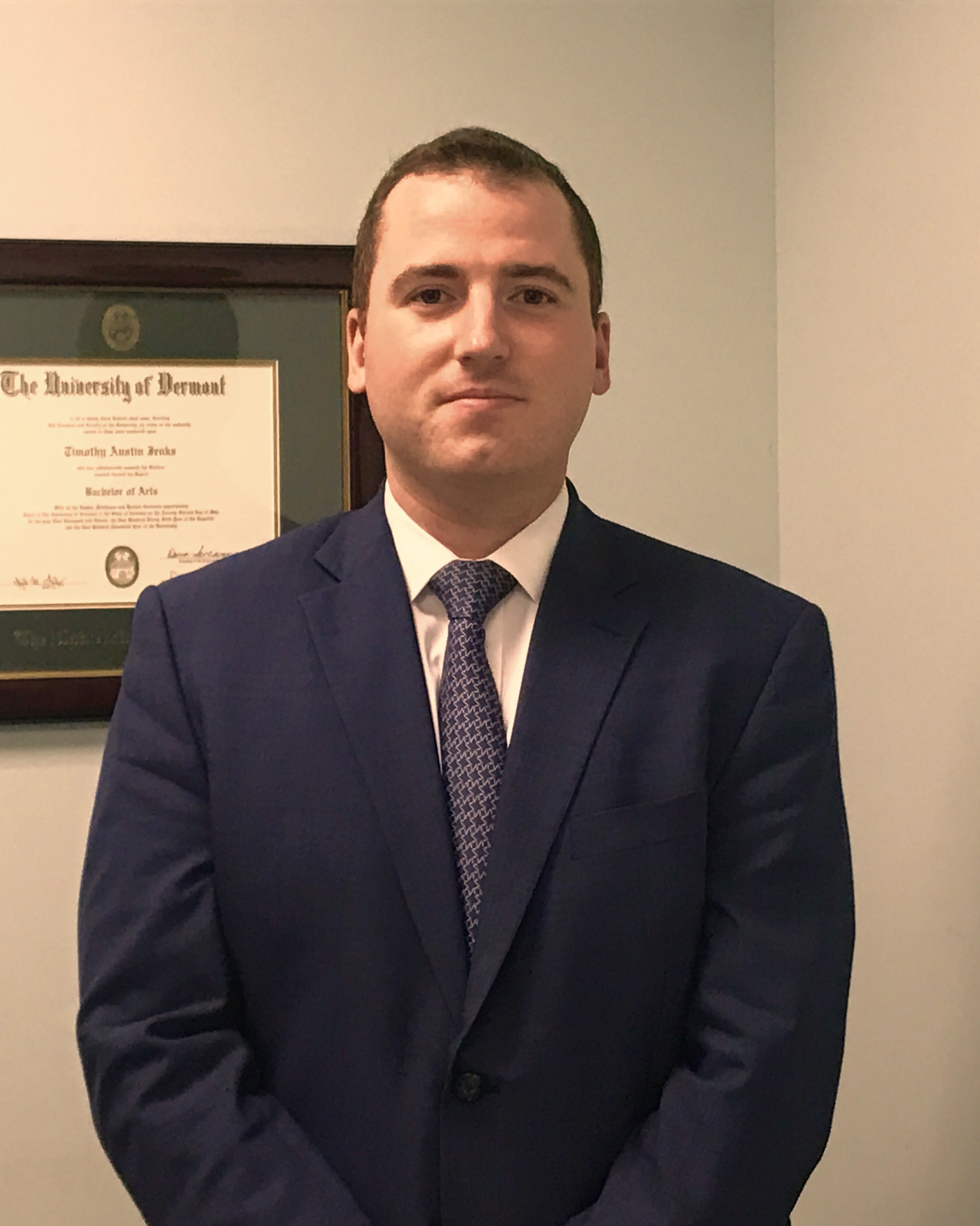 Timothy A.
Jenks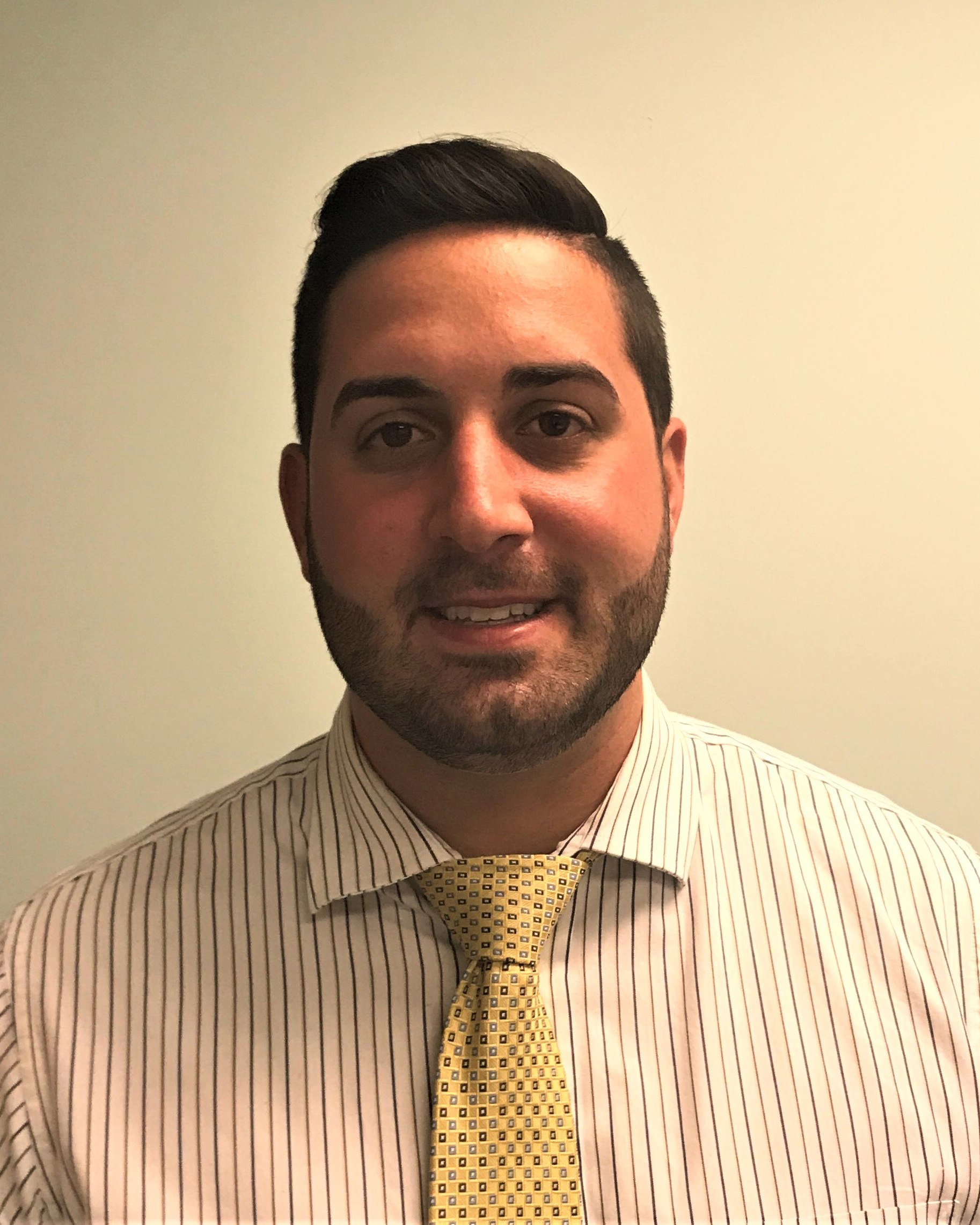 Nicholas
Ferrara
Timothy A. Jenks and Nicholas Ferrara have recently joined Montfort, Healy, McGuire & Salley LLP. Mr. Jenks has been named as one of the firm's associates and Mr. Ferrara will serve as one of MHMS' law clerks.

Mr. Jenks concentrates his practice in negligence, premises and general liability, motor vehicle accidents, construction site accidents, municipal liability and medical malpractice. Prior to joining the firm, he worked as an associate for a very prestigious personal injury law firm in New York City.

He is a member of the Nassau County Bar Association, the New York City Bar Association, the American Bar Association, the New York Law School Alumni Association, the Chaminade Alumni Lawyers Association, and the Glen Head Republican Club. As a member of the New York City Bar Association, Mr. Jenks serves as a member of its New Lawyer Practice and Skills Committee.

Mr. Jenks earned his Bachelor of Arts from the University of Vermont and his Juris Doctor from New York Law School, where he was a member of the Moot Court Association.

Mr. Ferrara was a member of the St. Anthony's High School varsity football team from 2007 to 2009. At the time, he was ranked the top high school kicker/punter in the country and garnered All-American, All-Tristate, All-State, All-Long Island, All-Metro New York and All-Catholic High School Football League honors.

He continued his football career at the University of Maryland — the alma mater of another Long Island high school football standout, Boomer Esiason, who went on to play for three NFL teams — where he started all four years as a kicker and punter. He was a first-team freshman All-America pick by the Football Writers Association of America and all-Athletic Coast Conference honors by Sporting News and Rivals.com. He finished at Maryland with 30 field goals made (ninth in school history) and 143 points (10th in points by a place-kicker and 17th in all-time scoring).

After graduation, he attempted to continue his football career by attending New York Jets training camp as a walk-on. However, his dreams of playing in the NFL ended when he injured his hip after making a tackle. He underwent two surgeries at the Hospital for Special Surgery for his hip. Doctors told him that, if he injured his hip again, he would never walk again. After examining his post-football career options, he decided to take the LSAT.

In 2014, he enrolled in Touro College Jacob D. Fuchsberg Law Center in Central Islip. While attending law school, he served as a legal intern at the Law Office of William A. Schafer in Mineola. He received his Juris Doctor in May 2017. In July 2017, he took the New York State Bar exam; he is currently waiting for the results. Once he passes the Bar, he will become an associate with the firm.

In addition to serving as a law clerk, Mr. Ferrara is a volunteer football coach at Saint Anthony's High School in South Huntington and assistant director of Koeppelin Kicking in Commack.