Michael J. Boranian Discusses Avoiding Litigation by Patients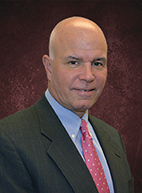 On October 26, 2016, Michael J. Boranian, the head of the Medical Malpractice group at Montfort, Healy, McGuire & Salley, LLP, gave a presentation to the medical staff of a major area hospital titled "Top 3 Reasons for Litigation and How to Prevent Getting Sued." Mr. Boranian advised that the way a patient perceives their physician can be the basis for a lawsuit. Three common reasons why physicians are sued by their patients, according to Mr. Boranian, are bad outcomes, lack of communication, and documentation that is either poor, vague, or inaccurate. The lecture was followed by a question-and-answer session. READ MORE »
Firm Attorney Michael K. Chin Successfully Defends Medical Malpractice Claim Against Rehabilitation Center
Associate attorney Michael K. Chin of Montfort, Healy, McGuire & Salley was successful in the dismissal of a medical malpractice claim in Nassau County Supreme Court. Representing a major hospital and rehabilitation Center, Mr. Chin argued that the claim against the facility was a medical malpractice claim rather than a negligence claim and thus barred by the two and one half year statute of limitations. READ MORE »
Catherine Chillemi Joins MHMS

Ms. Chillemi was initially hired by the firm as a Law Clerk after passing the New York Bar exam.

She will be admitted to the State Bar in the near future. She will concentrate her practice in the field of medical malpractice litigation.

Ms. Chillemi graduated with honors from Lake Superior State University in Michigan in 2001 with a Bachelor of Science in Nursing. She began her nursing career by specializing in emergency room and critical care medicine at War Memorial Hospital in Sault Ste. Marie, Michigan. READ MORE »
Lindsey Brown Named as One of Long Island Business News' "Ones to Watch in Law"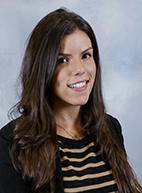 Lindsey Brown, an associate attorney with Montfort, Healy, McGuire & Salley, LLP, was named as one of the "Ones to Watch in Law" by Long Island Business News. Ones to Watch is featured each week in LIBN, highlighting six people who stand out in their respective fields.

Click here to read the article.
Comparative Fault in the Context of a Motion for Summary Judgment in Liability Claims

The Appellate Division, First Department of New York State recently determined that an individual must make a prima facie showing of freedom from comparative fault in order to obtain summary judgment on the issue of liability. The decision by the Appellate Division now aligns with the Second Department, and finally sets the standard for the trial courts within the department which were issuing conflicting decisions on the subject.
READ MORE »
Partner in an Unmarried Couple with No Biological or Adoptive Relationship to the Child has Standing as a Parent to Seek Custody/Visitation

On August 30, 2016 the New York Court of Appeals determined that the recently delineated principles of society established a need to overturn a twenty-five year old decision which previously defined the term "parent" in relation to custody and visitation rights. In reviewing two lower-level decisions, the court ruled that where a partner shows by clear and convincing evidence that the parties agreed to conceive a child and to raise the child together, the non-biological, non-adoptive partner has standing as a parent to seek visitation and custody. READ MORE »
Court Rules Car Insurance Company Can Be Reimbursed

The New Jersey Supreme Court ruled in favor of a national auto insurer which sought reimbursement from a third party after the insured was involved in a car accident. Law360 reported that GEICO was allowed to be reimbursed for medical expenses from the insurance company of a convenience store that was sued by a drunk driver who bought a bottle of vodka from the store and consumed it before getting behind the wheel.
READ MORE »
For more information about these cases or the firm's insurance defense representation, contact Donald Neumann, Managing Partner, at donald_neumann@mhms-law.com or at (516) 747-4082.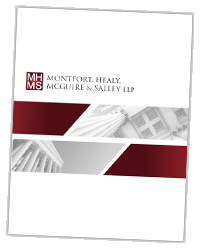 840 Franklin Avenue | P.O. Box 7677 | Garden City, NY 11530-7677
New York Attorney Advertising: This website is designed for general information only. The information presented in this site should not be construed to be formal legal advice nor the formation of a lawyer/client relationship. Prior results do not guarantee a similar outcome. Downstate New York Defense Attorney Garden City, Long Island.
© 2016 by Montfort, Healy, McGuire & Salley LLP. All rights reserved. Disclaimer
This email is designed and developed by The Public Relations and Marketing Group.