| | |
| --- | --- |
| LEGAL NEWS | Fall 2016 E-Newsletter |
Court Rules Car Insurance Company Can Be Reimbursed

The New Jersey Supreme Court ruled in favor of a national auto insurer which sought reimbursement from a third party after the insured was involved in a car accident. Law360 reported that GEICO was allowed to be reimbursed for medical expenses from the insurance company of a convenience store that was sued by a drunk driver who bought a bottle of vodka from the store and consumed it before getting behind the wheel.

In 2009, Karon J. Johnson was rendered quadriplegic after crashing his mother's car. Court documents show that, at the time of the accident, he was under the influence of alcohol, despite being underage. The following year, Mr. Johnson filed for Personal Injury Protection (PIP) benefits on his mother's $250,000 auto insurance policy which GEICO paid.

On June 2011, Mr. Johnson sued EZ Quick LLC, the convenience store's operator, and One Beacon, which insured the store. GEICO filed claims against EZ Quick and One Beacon seeking reimbursement for Mr. Johnson's PIP claims, but Mr. Johnson argued that GEICO should not be reimbursed until he received his $1 million settlement, citing the January 28, 2011 amendment to the New Jersey Automobile Reparation Reform Act (the "No-Fault Act"). The amendment to New Jersey's No-Fault Act ensures that an injured party's claim must satisfied before the no-fault insurer can be reimbursed for any medical expenses it had paid out.

A trial court ruled that, since Mr. Johnson filed for PIP benefits before the amendment to the No-Fault Act was enacted, the amendment did not apply to his claim and GEICO was allowed to be reimbursed, even if Mr. Johnson was not yet made whole. The Appellate Division upheld the lower court's decision. The Supreme Court affirmed, stating that the amendment could not be applied retroactively, nor was it the state Legislature's intent to have it applied in that manner.

Automobile insurance coverage disputes frequently arise as a result of a car, motorcycle or truck accidents, namely issues related to accidents involving multiple insurance carriers whenever one of the carriers disputes coverage. The experienced attorneys at Montfort, Healy, McGuire & Salley LLP handle insurance defense litigation matters in the state of New York, specifically in Nassau, Suffolk, Queens, Kings, New York, Richmond, Bronx and Westchester Counties. For more information, visit www.mhms-law.com.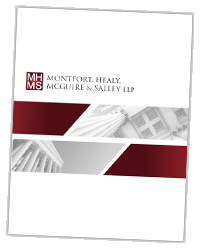 New York Attorney Advertising: This website is designed for general information only. The information presented in this site should not be construed to be formal legal advice nor the formation of a lawyer/client relationship. Prior results do not guarantee a similar outcome. Downstate New York Defense Attorney Garden City, Long Island.
© 2016 by Montfort, Healy, McGuire & Salley LLP. All rights reserved. Disclaimer
This email is designed and developed by The Public Relations and Marketing Group.