| | |
| --- | --- |
| FIRM NEWS | Fall 2016 E-Newsletter |
Catherine Chillemi Joins MHMS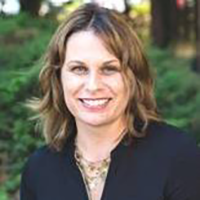 Catherine Chillemi, a law clerk with Montfort, Healy, McGuire & Salley, LLP, has passed the New York State Bar exam. Her admission to the Bar is pending. Once she is accepted to the Bar, she will become an associate with the firm, concentrating her practice in the field of medical malpractice litigation.

Ms. Chillemi graduated with honors from Lake Superior State University in Michigan in 2001 with a Bachelor of Science in Nursing. She began her nursing career by specializing in emergency room and critical care medicine at War Memorial Hospital in Sault Ste. Marie, Michigan. Several years later, she became a travel nurse and moved to New York City, where she served in many of the metropolitan-area trauma centers for six years. Ms. Chillemi was next employed by the New York Organ Donor Network, a group that encompasses Long Island and the five boroughs of New York City. Later, she accepted a position as a heart transplant coordinator at Montefiore Medical Center in the Bronx.

Before entering law school, Ms. Chillemi was employed as a Field Representative by Physicians' Reciprocal Insurers in Roslyn.

She received her Juris Doctorate from Touro College Jacob D. Fuchsberg Law Center. While attending law school, she interned for a Suffolk County Supreme Court judge. She also completed a criminal law externship program at the Suffolk County Legal Aid Society.

Ms. Chillemi attended a summer abroad program in Vietnam, where she studied international intellectual property and international criminal law. As part of the criminal law program, she observed highly publicized international criminal court proceedings arising from the Pol Pot regime.

Ms. Chillemi was the recipient of the CALI Excellence for the Future Awards for international intellectual property, civil procedure, community property and for her criminal law externship program. The Center for Computer-Assisted Legal Instruction (CALI) Excellence for the Future Awards are given to the highest scoring students in each law school class at many law schools throughout the country.

In addition, Ms. Chillemi was a recipient of Touro's Pro Bono Service Award for her contribution of 100 hours of pro bono work in both the Nassau and Suffolk County Legal Aid Society.

Originally from Canada, Ms. Chillemi moved to the United States in 1995. While still in high school, she was a contender for the Canadian Junior Olympic gymnastics team. She is an avid amateur musician who plays five instruments, focusing primarily on the piano and saxophone. Other instruments include clarinet, French horn and flute.

She is a member of both the Nassau County Women's Bar Association and the Suffolk County Women's Bar Association.

She currently resides in Amityville.

For more information, call (516) 747-4082 or visit www.mhms-law.com.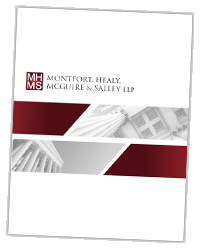 New York Attorney Advertising: This website is designed for general information only. The information presented in this site should not be construed to be formal legal advice nor the formation of a lawyer/client relationship. Prior results do not guarantee a similar outcome. Downstate New York Defense Attorney Garden City, Long Island.
© 2016 by Montfort, Healy, McGuire & Salley LLP. All rights reserved. Disclaimer
This email is designed and developed by The Public Relations and Marketing Group.