| | |
| --- | --- |
| FIRM NEWS | Fall 2016 E-Newsletter |
Michael J. Boranian Discusses Avoiding Litigation by Patients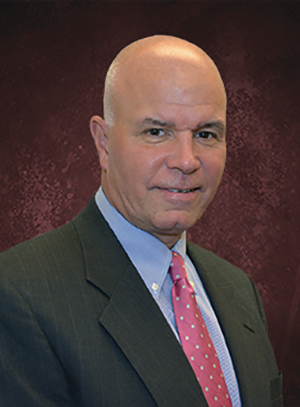 On October 26, 2016, Michael J. Boranian, the head of the Medical Malpractice group at Montfort, Healy, McGuire & Salley, LLP, gave a presentation to the medical staff of a major area hospital titled "Top 3 Reasons for Litigation and How to Prevent Getting Sued." Mr. Boranian advised that the way a patient perceives their physician can be the basis for a lawsuit. Three common reasons why physicians are sued by their patients, according to Mr. Boranian, are bad outcomes, lack of communication, and documentation that is either poor, vague, or inaccurate. The lecture was followed by a question-and-answer session.

In his presentation, Mr. Boranian advised physicians that, when meeting with a patient for the first time, they should let the patient know what the expected outcome is for the procedure and the risks involved, document the entire conversation and maintain communication throughout. In the event of a bad outcome, the physician must let the patient know in plain language, allow the patient to take in the information and answer completely any questions the patient may have. When meeting with the patient, the physician should record the conversation, especially when mentioning the possibility of a negative outcome.

In discussing the advent of electronic medical records (EMRs) and other forms of communication — such as cell phone messages, emails, text messages and social media — Mr. Boranian said that using various means of communication can result in confusing or inaccurate record-keeping, which can lead to malpractice suits. He added that the metadata behind EMR makes a record that the physician is in the chart, even if they did not make an entry, which is why physicians must know what they are clicking on and why. They must also record all phone calls, including the date and time of the call, the nature of the call, and the outcome; enter the chart information themselves instead of having other physicians enter it; write factual descriptions instead of opinions; and avoid cutting and pasting of the text, since doing so looks obvious to juries.

Mr. Boranian regularly lectures before health care institutions as a public service. If you are interested in hosting a presentation, contact Mr. Boranian at (516) 747-4082 or at mboranian@mhms-law.com.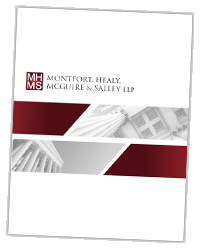 New York Attorney Advertising: This website is designed for general information only. The information presented in this site should not be construed to be formal legal advice nor the formation of a lawyer/client relationship. Prior results do not guarantee a similar outcome. Downstate New York Defense Attorney Garden City, Long Island.
© 2016 by Montfort, Healy, McGuire & Salley LLP. All rights reserved. Disclaimer
This email is designed and developed by The Public Relations and Marketing Group.