| | |
| --- | --- |
| FIRM NEWS | April 2015 E-Newsletter |
In The Matter of Government Employees Ins. Co. v Johnson

Govt. Employees Ins. Co. v Johnson, 123 AD3d 711 [2d Dept 2014] Does a provision excluding uninsured motorist coverage liability to any person insured for uninsured motor vehicle coverage under another vehicle policy have effect in the state of New York?

Recently, Montfort, Healy, McGuire & Salley LLP, secured a victory in the Supreme Court of the State of New York Appellate Division, Second Judicial Department.

The case concerned an appeal by Government Employees Insurance Company (GEICO) from an order of the New York Supreme Court, which denied a petition to permanently stay arbitration of a claim for uninsured motorist benefits.

Specifically, the respondent was involved in a motor vehicle accident in which the car he was operating was struck by another vehicle. The vehicle that respondent was driving was owned by his sister, an Ohio resident, and was insured by a State Farm Mutual Automobile Insurance Company issued in Ohio. While the policy provided for uninsured motorist coverage, it excluded coverage to any individual who was insured for uninsured motor vehicle coverage through another policy, an exclusion that is permissible under Ohio law.

After the accident, respondent made a claim for uninsured motorist benefits in New York under State Farm's Ohio policy. State Farm disclaimed coverage on the ground that respondent had uninsured motor vehicle coverage under another policy that was issued by GEICO in New York.

Respondent then sought arbitration under the uninsured motorist endorsement of his GEICO policy. Pursuant to CPLR Article 75, GEICO petitioned for a permanent stay on the basis that State Farm was the primary insurer. GEICO argued that State Farm's exclusion of uninsured motorist coverage to individuals covered by another policy was not valid under New York Law. The Court Attorney Referee disagreed and denied the petition.

On appeal, the Appellate Division, Second Department reversed the Referee's denial of the petition. The Court stated that Insurance Law § 3420(f)(1) required that every automobile insurance policy contain an uninsured motor vehicle endorsement. Because the attempted exclusion was not permitted under New York law, the Court concluded it should not be given effect. Accordingly, the Court granted GEICO's petition to permanently stay the arbitration.

Click here to read the court's full decision .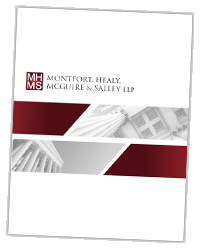 New York Attorney Advertising: This website is designed for general information only. The information presented in this site should not be construed to be formal legal advice nor the formation of a lawyer/client relationship. Prior results do not guarantee a similar outcome. Downstate New York Defense Attorney Garden City, Long Island.
© Copyright 2015 by Montfort, Healy, McGuire & Salley LLP. All rights reserved. Disclaimer
This email is designed and developed by The Public Relations and Marketing Group.